Eco School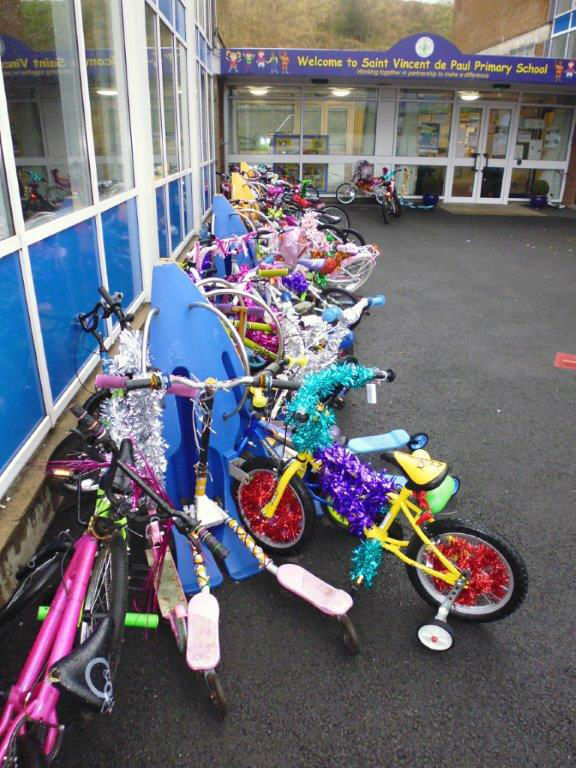 Our Bike Pods
Brighter Scooter Day!
Sustrans Award
Our school has been a registered Eco-School since 2011. We are one of over one thousand schools in Northern Ireland taking part in this international Programme to promote environmental awareness and a sustainable future for our young people. This supports the aims of many of our school policies including Healthy Eating, Cycling and Active School Travel Policies. Our Eco Council has led the way in promoting the school 'Eco Code' and we have been able to celebrate many successes so far, including
-Bronze and Silver Eco School Award
-Bronze and Silver Sustrans School Mark Scheme Award
-Translink Travel Challenge Winners
These successes have helped us launch our special partnership with Sustrans NI in 2012, better known as the 'Bike It Active School Travel Programme'. We are becoming an exciting and Eco-friendly school and as statistics show the amount of pupils walking, cycling and scooting to school has already increased!
St Vincent de Paul Primary School, 167 Ligonniel Rd,
Belfast, County Antrim, BT14 8DP | Telephone: 028 9071 7920

WEBSITE BY: SCHOOLWEBDESIGN.NET | Login