Welcome to our school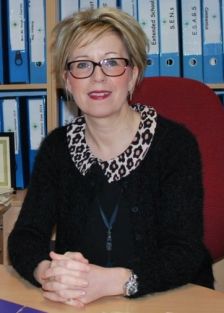 The staff and I are very conscious of the trust which you place in us when you enroll your child in Saint Vincent de Paul Primary School. We are a caring school where the whole school community shares a common goal – to work together in partnership to make a difference.
In Saint Vincent de Paul Primary School every child is treated as precious and unique. We aim to develop the ability of each child sharing with the home and Parish a growth in faith through prayer and the preparation for the sacraments. We are committed to providing the fullest of opportunities for all our pupils to allow everyone to develop their full potential in a secure and safe environment. We believe that your child's education should be life enhancing and should foster in them a sense of self-confidence.
We recognise also that it is only when the school and home work together that your child's best interests are served. Therefore we strive to maintain close links with all our parents throughout the year.
Along with all the staff of Saint Vincent de Paul Primary School I look forward to working in partnership with you and it is my wish that the coming years will be happy and successful for your child.
ETI Inspector Report 2018
School Update 26th March 8am
26th March 2020
Dear Parents
A few important updates
Free School Meals Payments
To any parent whose child is entitled to FSM the payment agreed of £2.60 per child will be paid directly as part of your tax credit payment into your Bank Account. This will be paid on the 29th March and backdated until 23rd March (the official date of school closure)
Community Food Bank
We have given a list of families to LHLC and it is my understanding that Food Parcels will be delivered once a week. If you feel that you would benefit from a Food Parcel please let me know ASAP.
Other Food Providers
Mill Café can provide a hot meal costing £3.00 including delivery. Telephone: 02890752807. You will be asked for a code. I hope to provide this ASAP.
Cash for Kids
Will be providing essential items e.g. nappies, baby food etc. If you or anyone you know could avail of this, please let me know.
Ligoniel Healthy Living Centre
We have planned to link up with LHLC to provide Fun Community activities online. We will provide links to these through SEESAW. Please join in and encourage others to join in too!
Parent Line NI
Freephone: 0808 8020 400
http://www.ci-ni.org.uk/parentline-ni
Keeping in contact
You may not be able to see us but I want to reassure you that our staff are still working away to support you and your children, if you feel that we could help you in any way or you have any ideas how we could do things to help more please do not hesitate to let us know, please email bmcveigh625@c2kni.net / or call the school office 02890717920 where you will be redirected to Mrs McVeigh and Mrs Hill. Stay home, stay safe, Stay well.
Yours sincerely
Bronagh McVeigh
Why are schools closing?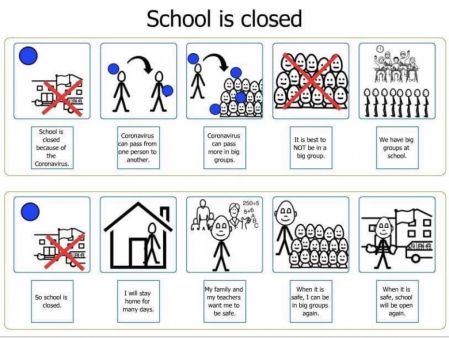 Use this picture to explain to your child why schools are closing.
St Vincent de Paul Primary School, 167 Ligonniel Rd,
Belfast, County Antrim, BT14 8DP | Telephone: 028 9071 7920

WEBSITE BY: SCHOOLWEBDESIGN.NET | Login