Fortnite: Battle Royale
The computer game Fortnite:Battle Royal has been rated as being suitable for children aged 12 or older. It contains a moderate level of violence and players are able to chat and interact with other online. Children who are playing this game should be supervised closely. The attached document contains further advice and information.
Internet Safety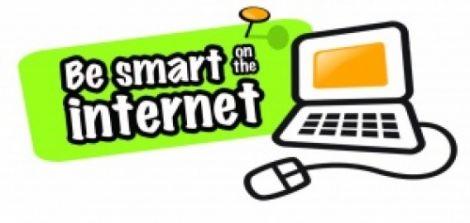 In Saint Vincent de Paul Primary School we recognise that the internet is important to everyday living and learning. We aim to give each child the skills and knowledge to navigate the internet safely and responsibly. Below is a selection of websites and documents which will be of interest to parents.
ParentZone

A range of parent guides on popular websites and useful links and advice regarding internet safety at home.
Common Sense Media

Common Sense Media provides information and advice about online games and movies. In particular, the website provides age ratings for games and movies.
Digitial Parenting Magazine
St Vincent de Paul Primary School, 167 Ligonniel Rd,
Belfast, County Antrim, BT14 8DP | Telephone: 028 9071 7920

WEBSITE BY: SCHOOLWEBDESIGN.NET | Login